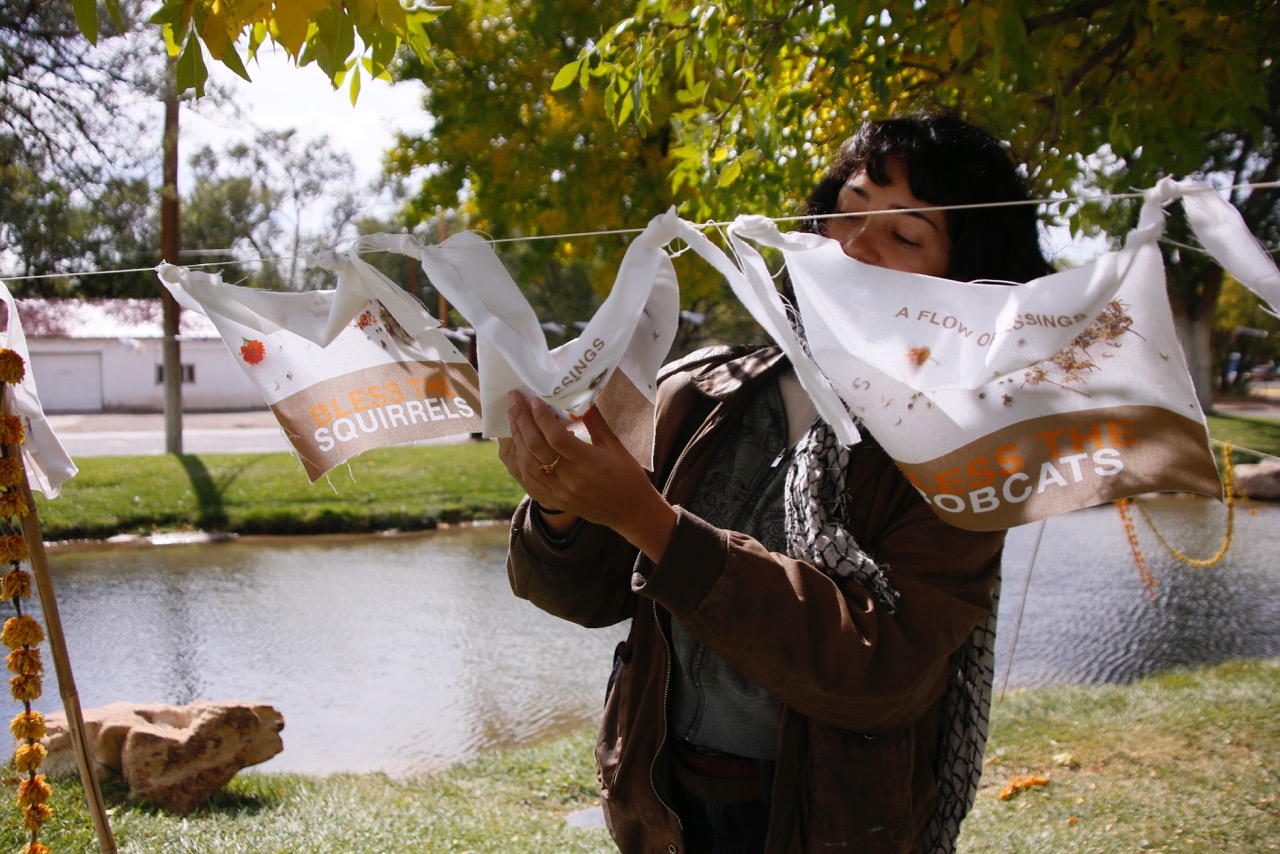 A FLOW OF BLESSINGS | 2016
The Art in Public Places Program of New Mexico Arts, Axle Contemporary, and Grants Main street commissioned seven temporary environmentally based artworks, based on the concept of 'flow' to be exhibited in various locations in Grants and Milan, NM.
Grants, New Mexico Exhibition Dates: 10.08.2016-11.27.2016
These flags are an offering to you - untie the one that speaks to you and keep it. The blessing flags are a collective offering, made by many, to acknowledge the extraction that has taken place in and around Cibolla County and all that has been - and continues to be - affected by it; here and beyond this place.
The seed balls are also gifts and can be kept until spring and given back to the earth - they contain the seeds of blue corn and marigolds and are easilly left on the ground and given a little moisture to propagate.
In gratitude to all that offered their love and help to this project. Thank you to the generosity of: Axle Contemporary and T.I.M.E., Las Farministas, Agua Fria Nursery, Dancing Earth, Durango High School, Blade of Grass, Bread, Turtle Lake Refuge, The Power House, Ft. Lewis College, Julie Chase Daniel, Victoria Adams, Ted Salazaar, and the many hands that tied and cut the flags and threaded the blossoms and made the seed balls. And thank you for participating in this FLOW OF BLESSINGS by taking a flag, planting a seed ball and rememberingto care for the earth and cherish her bountiful blessings.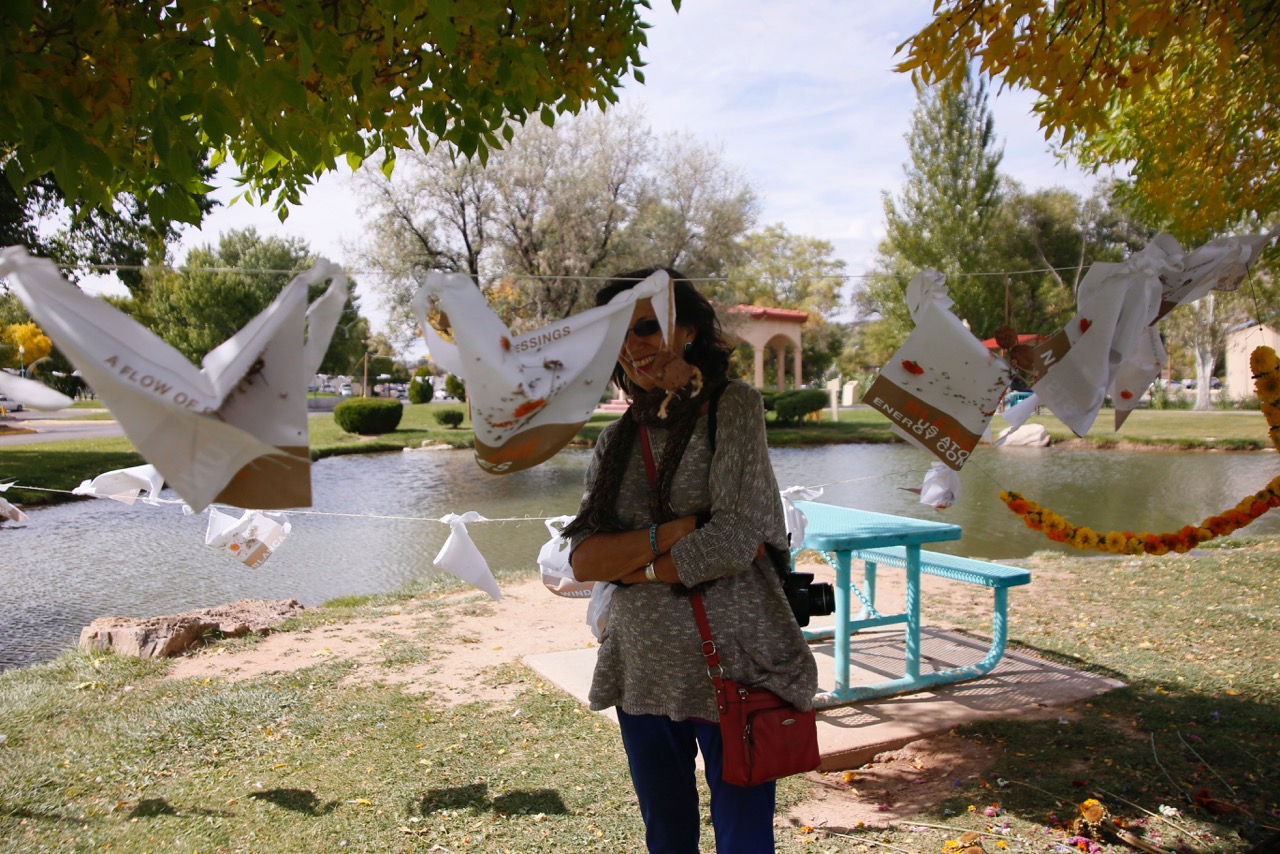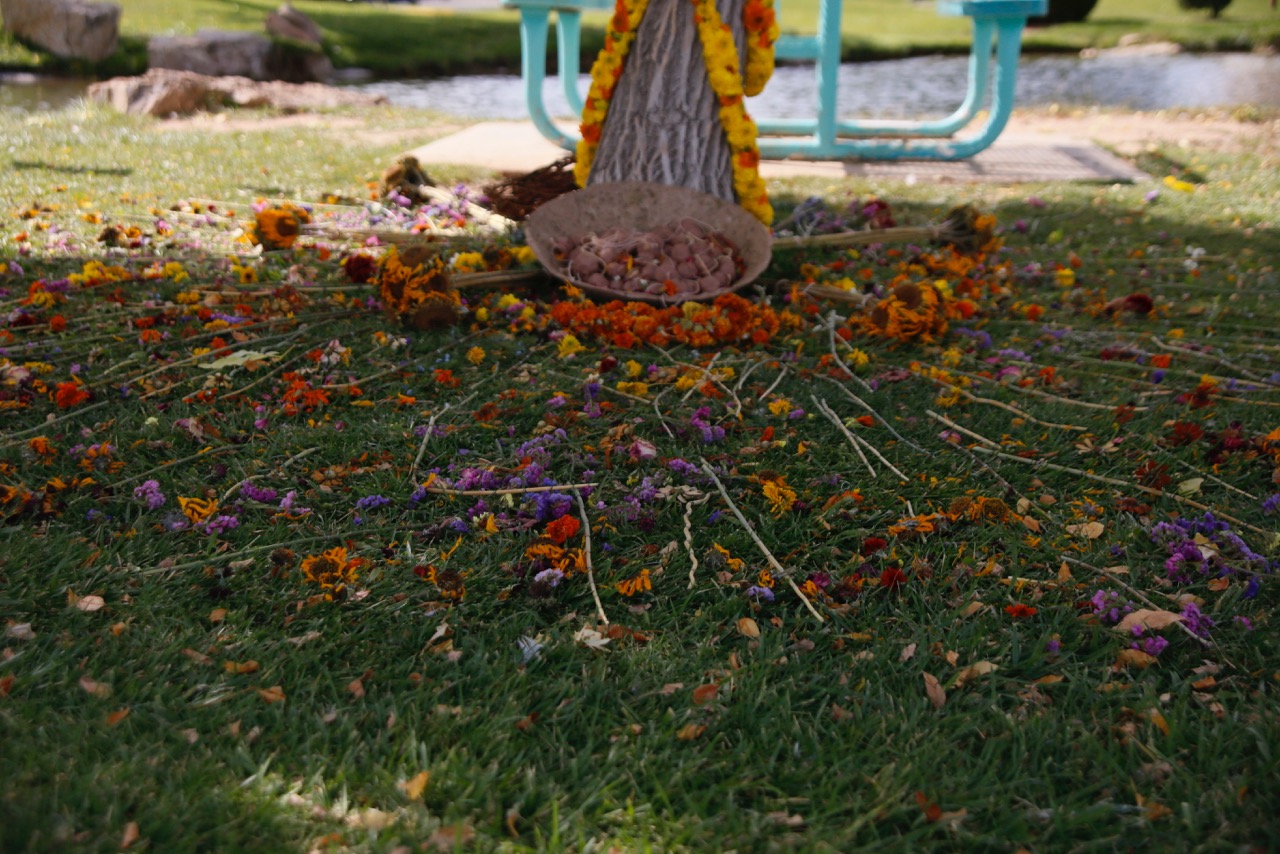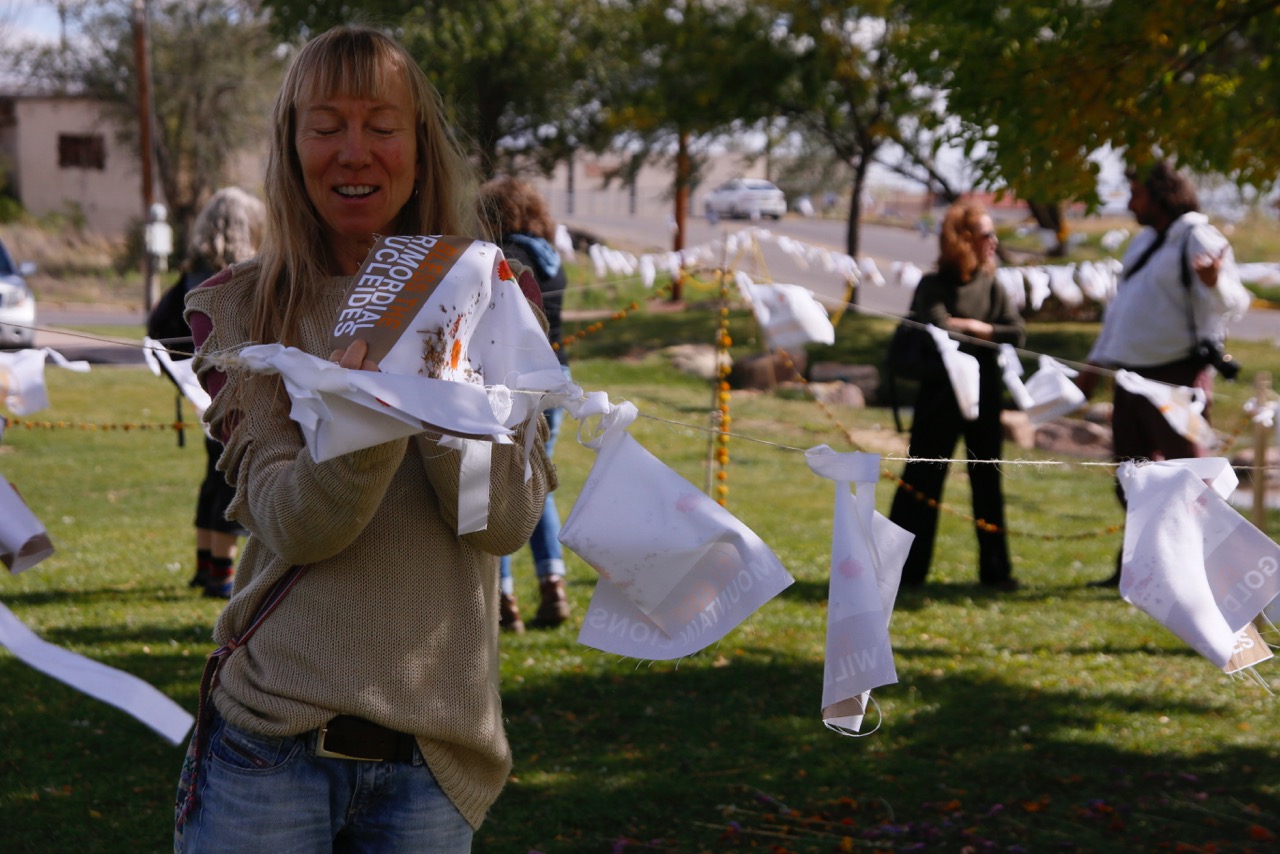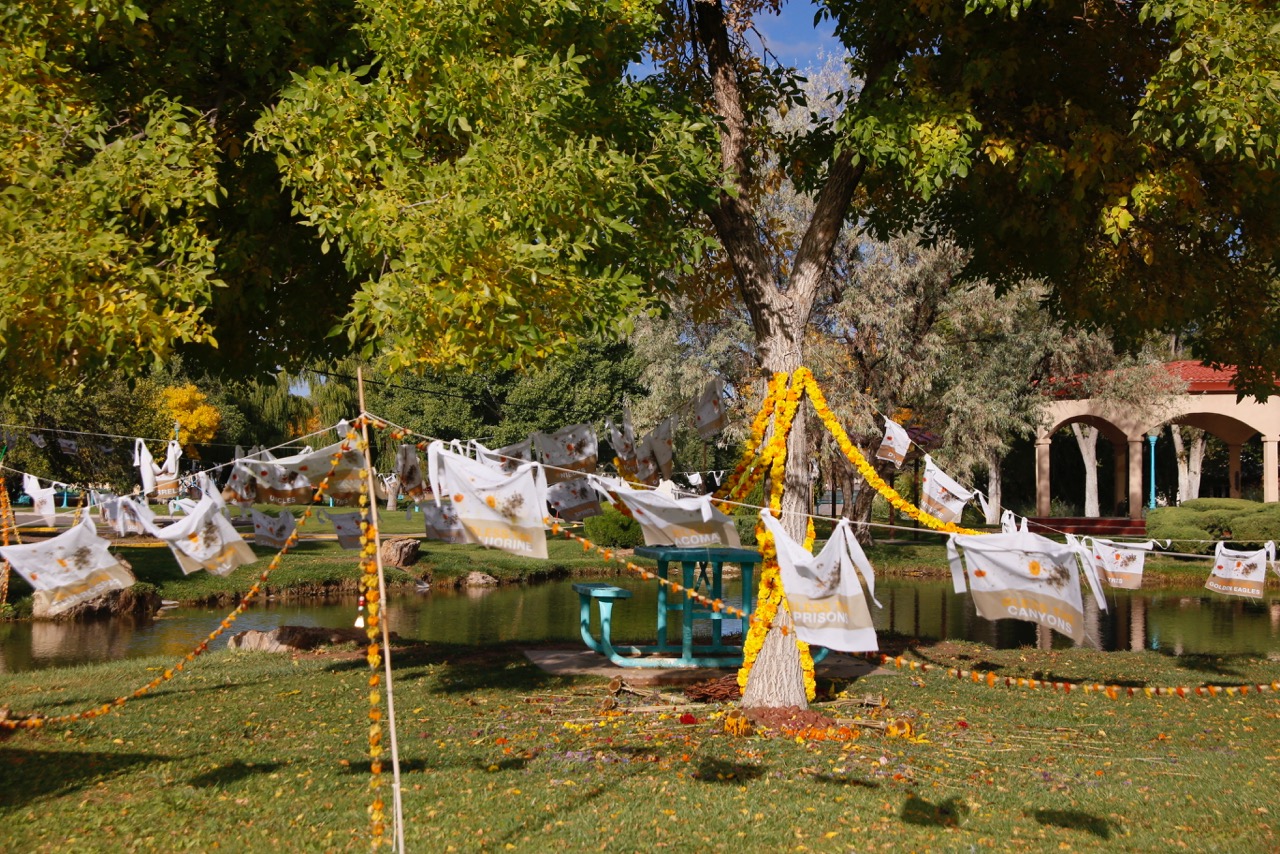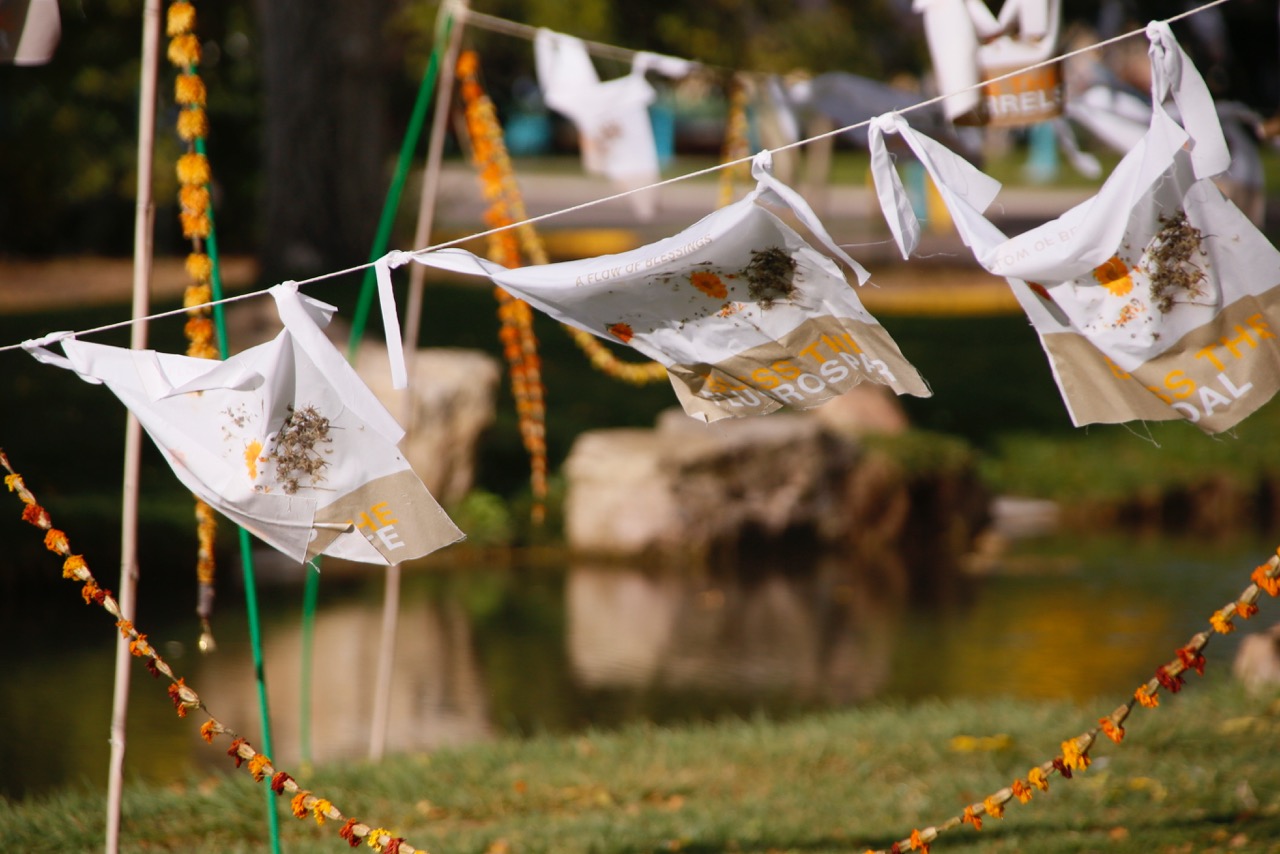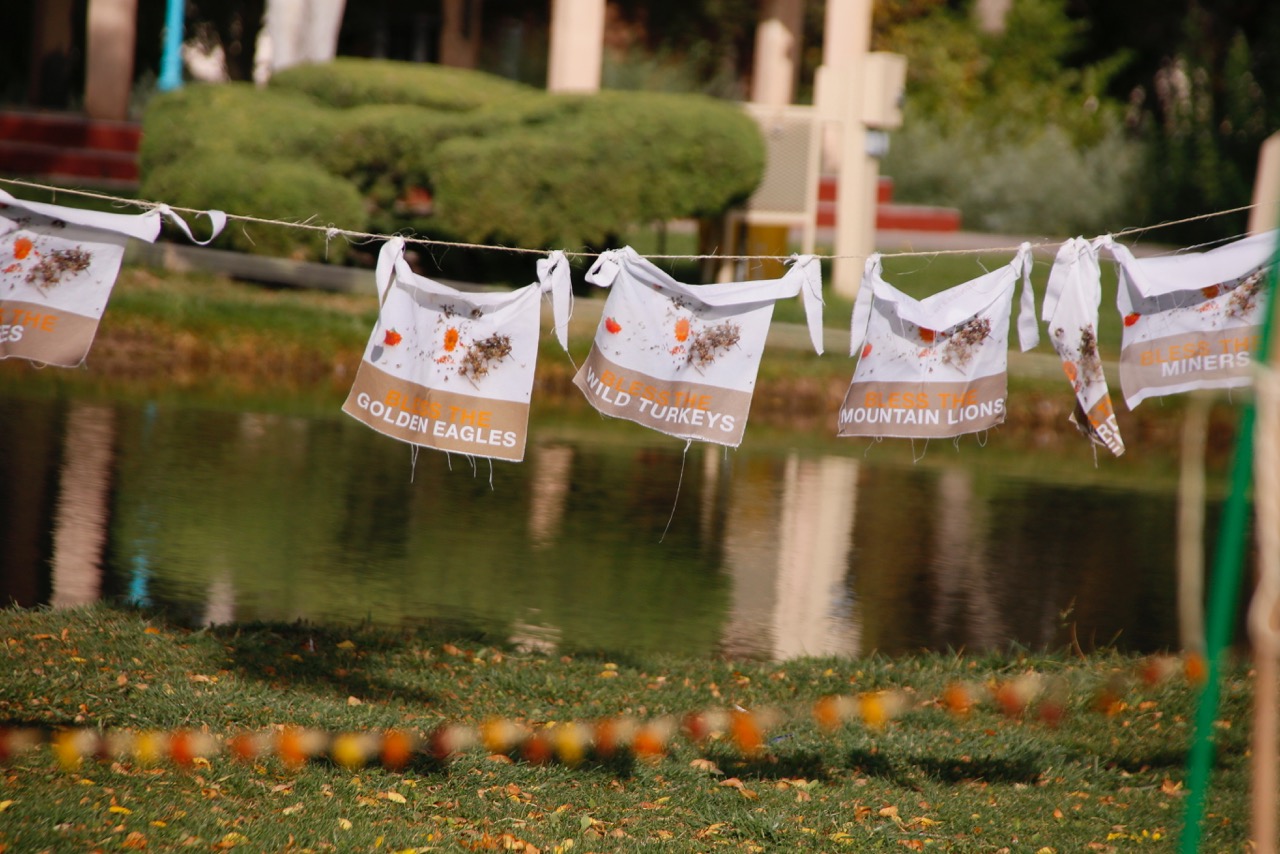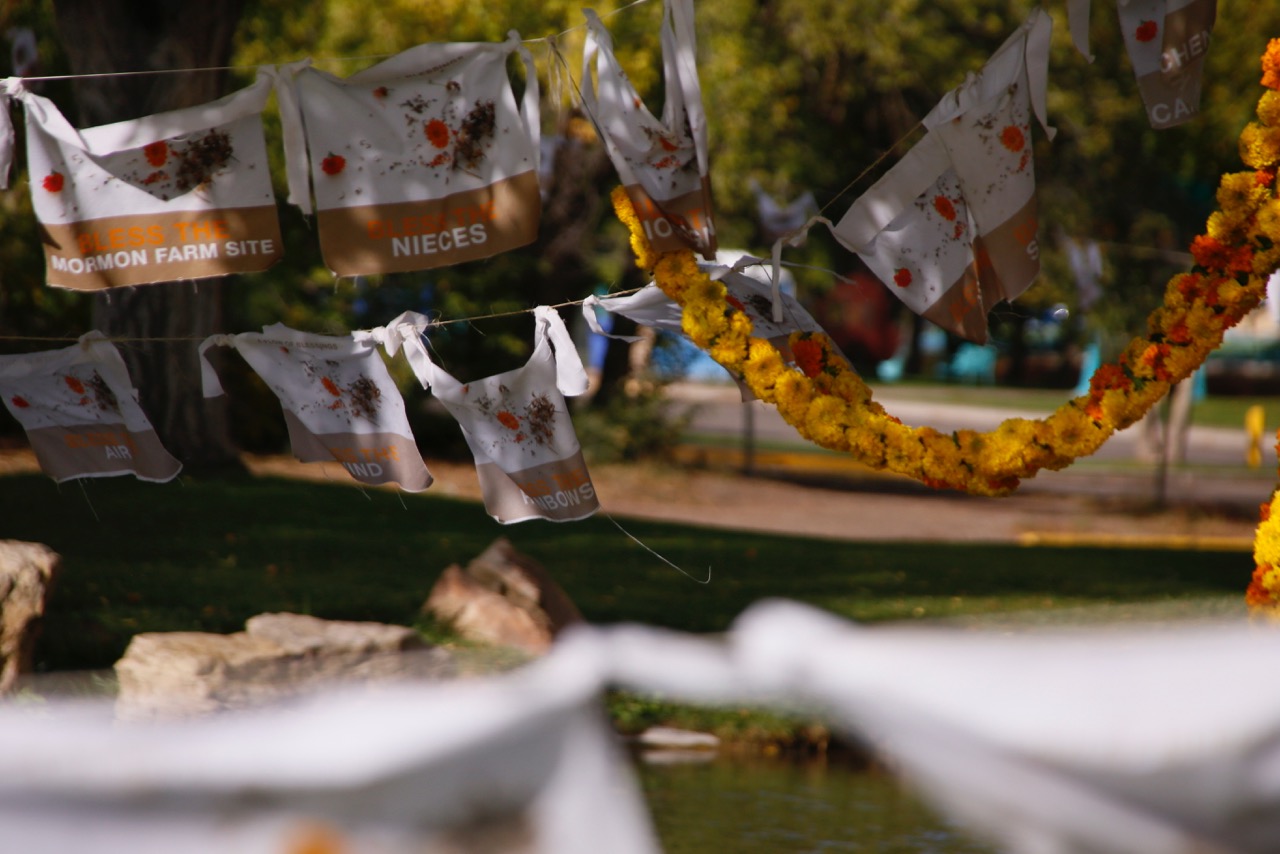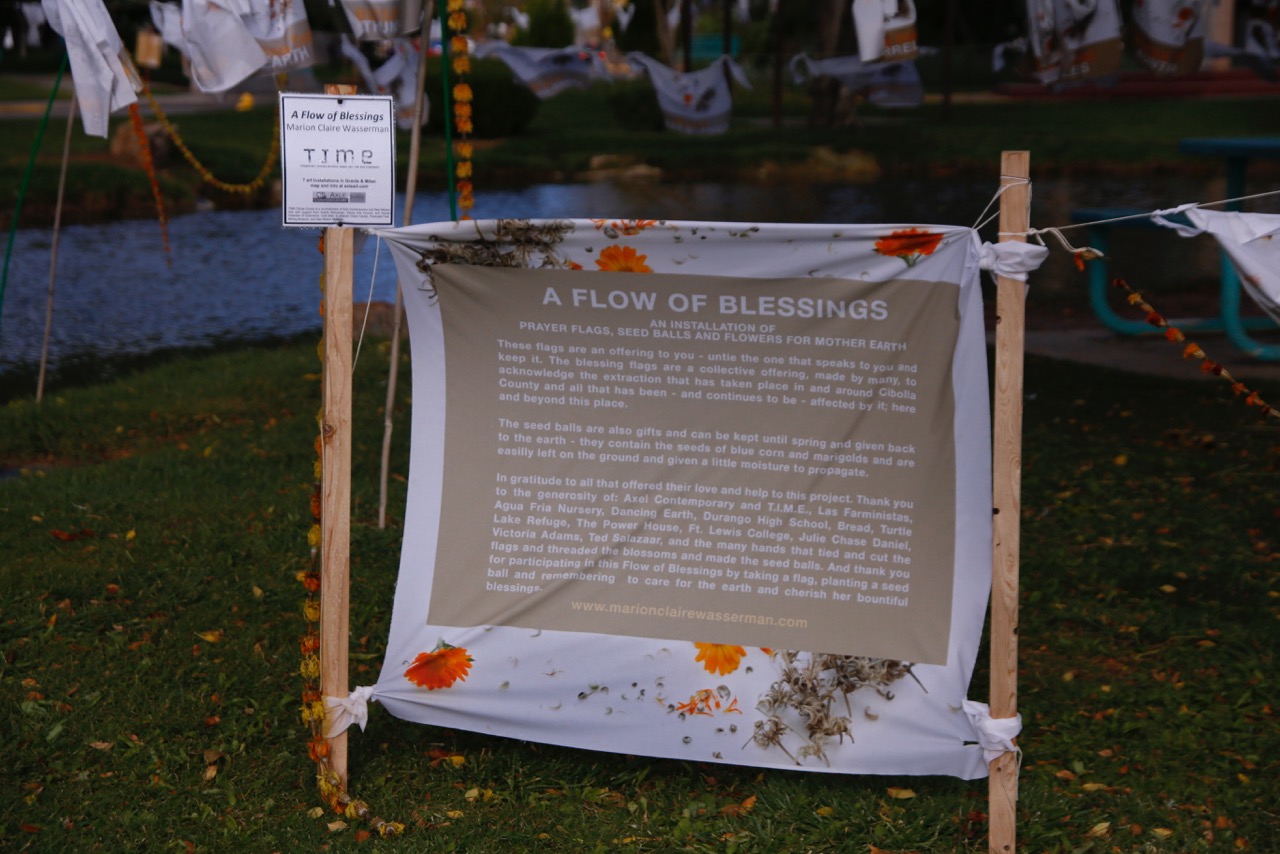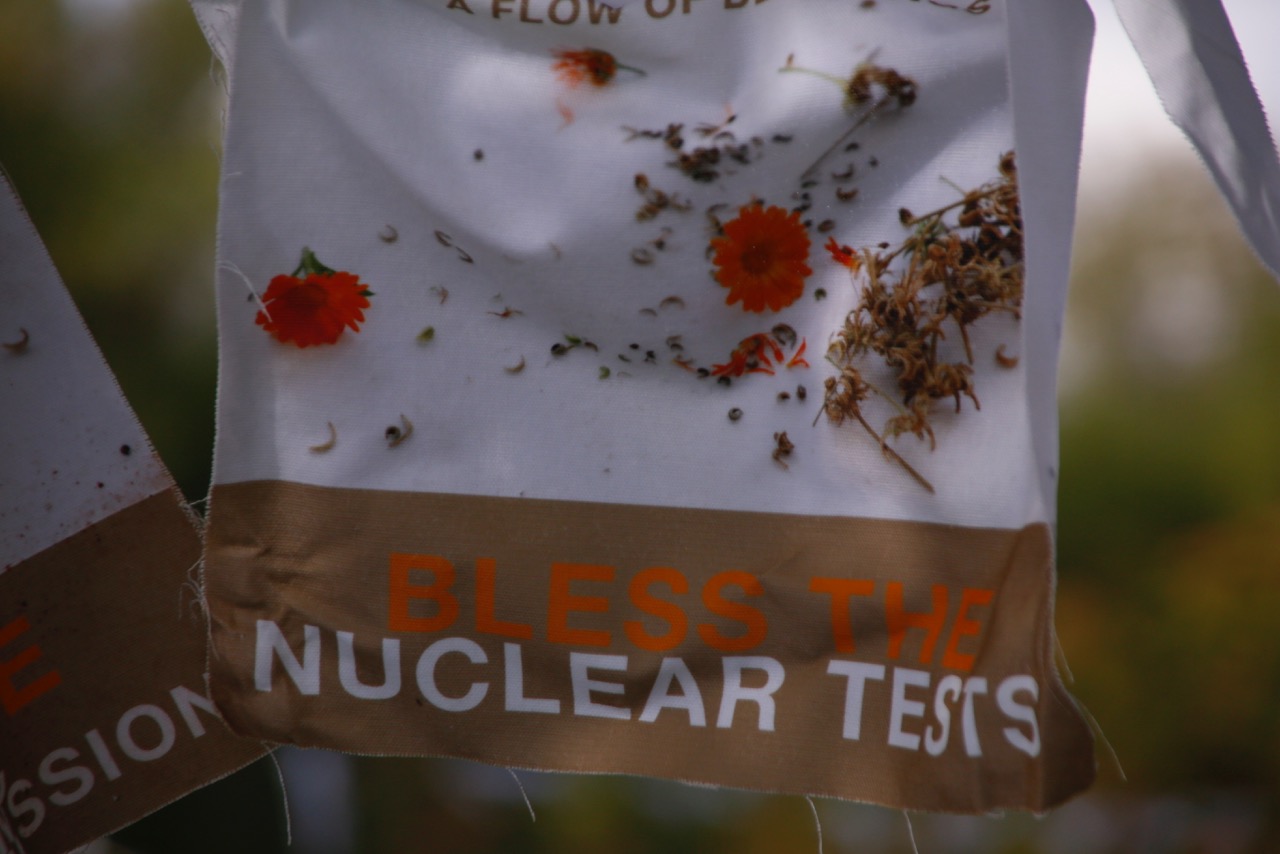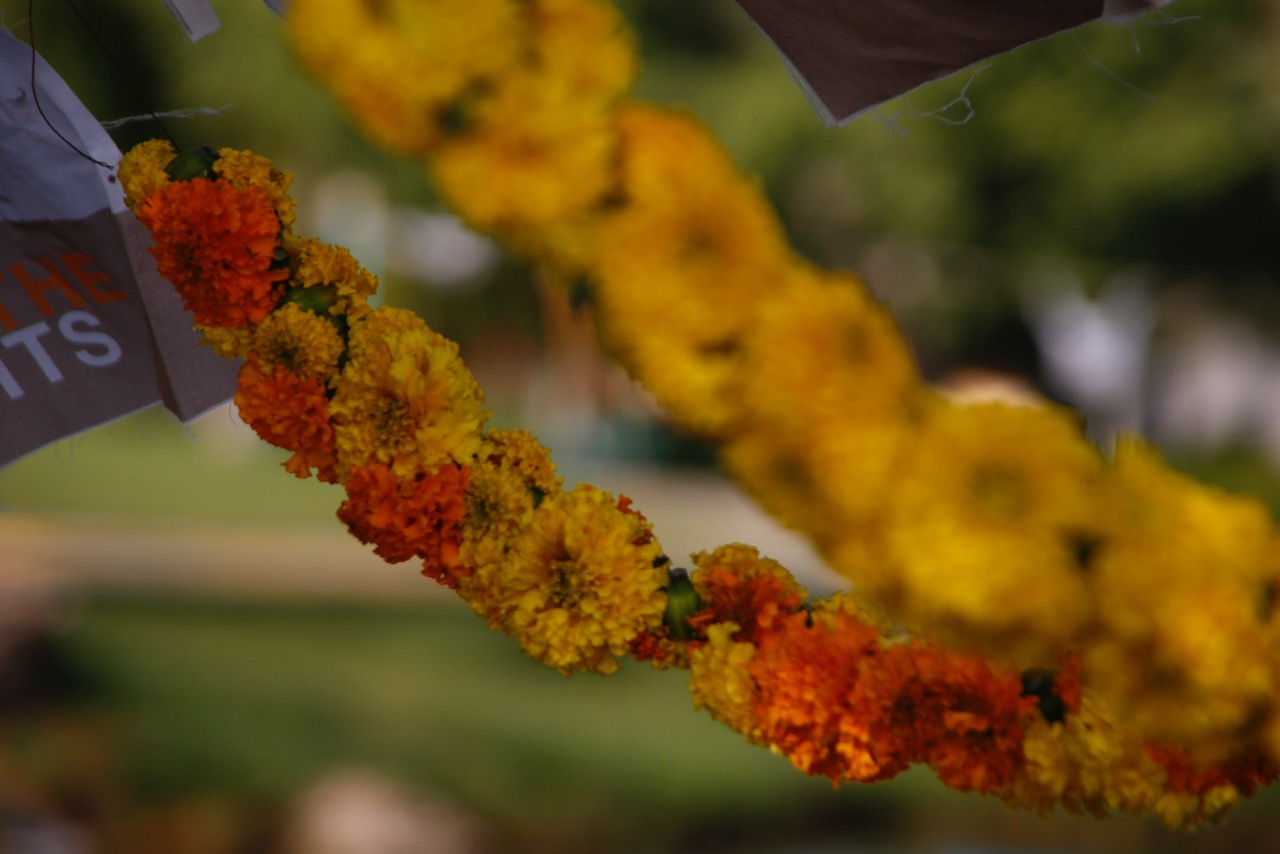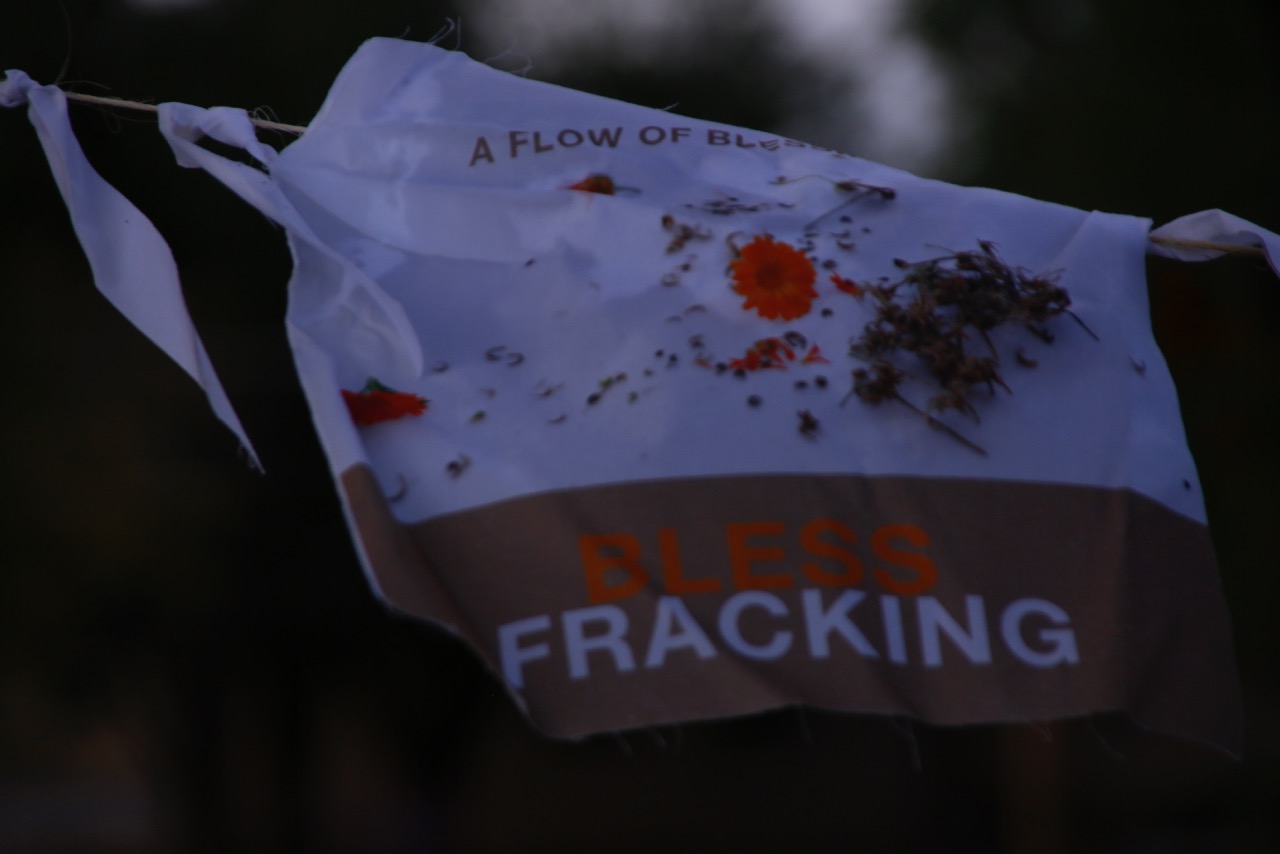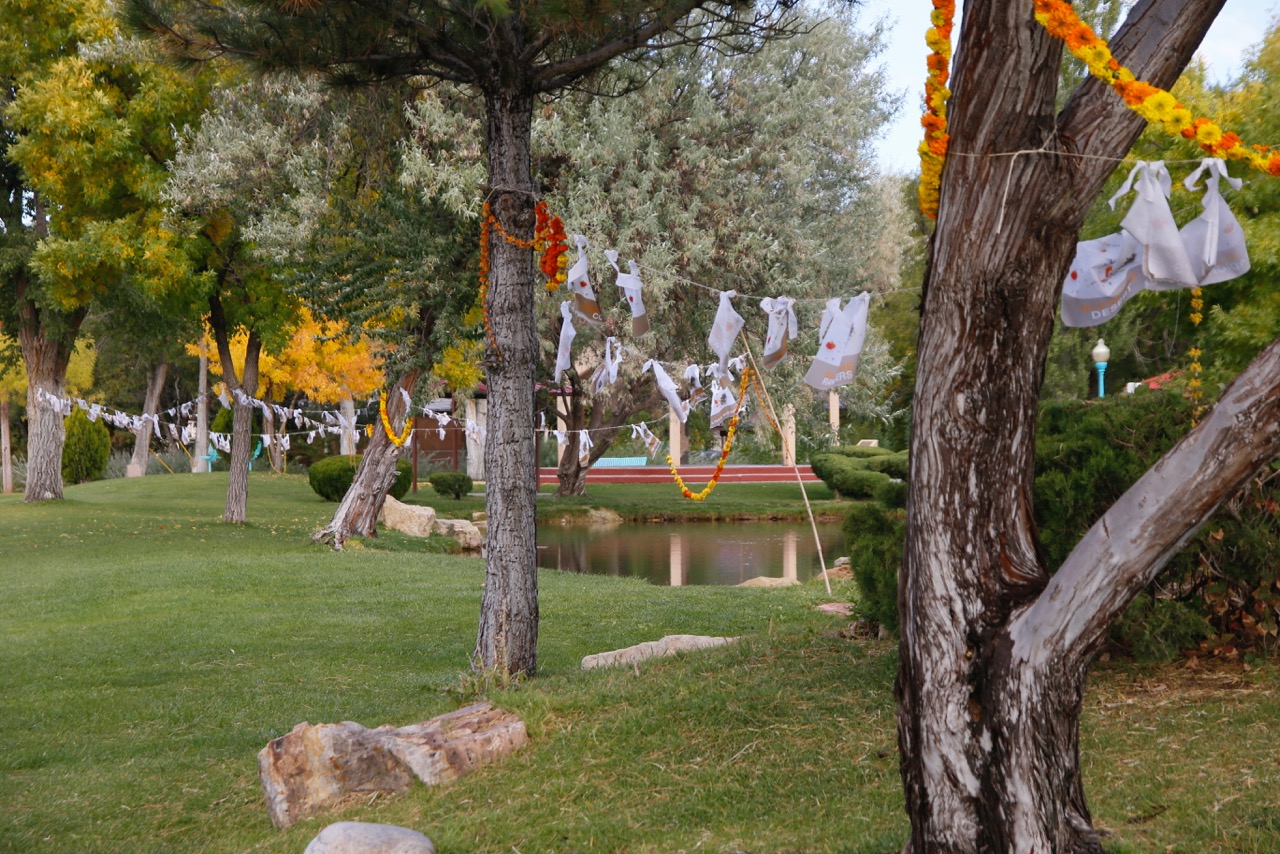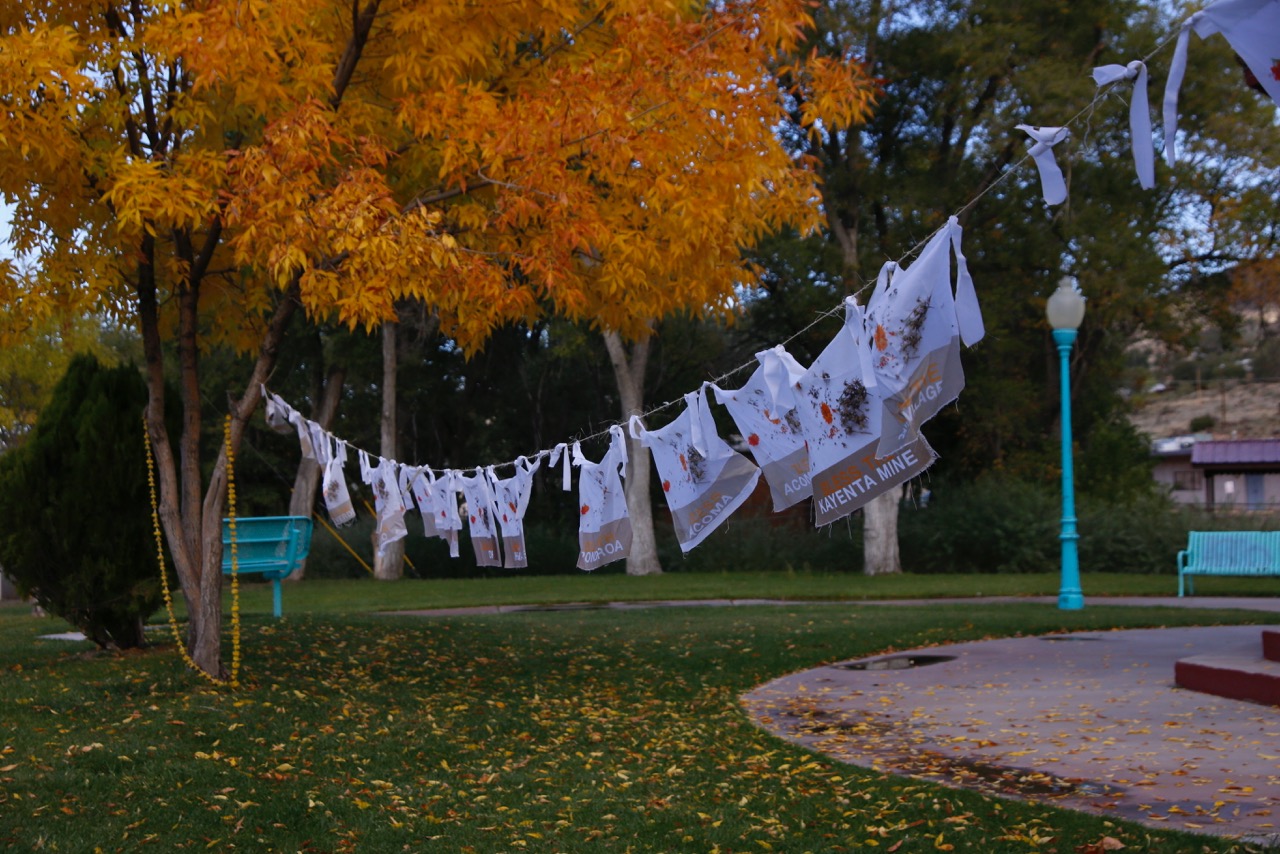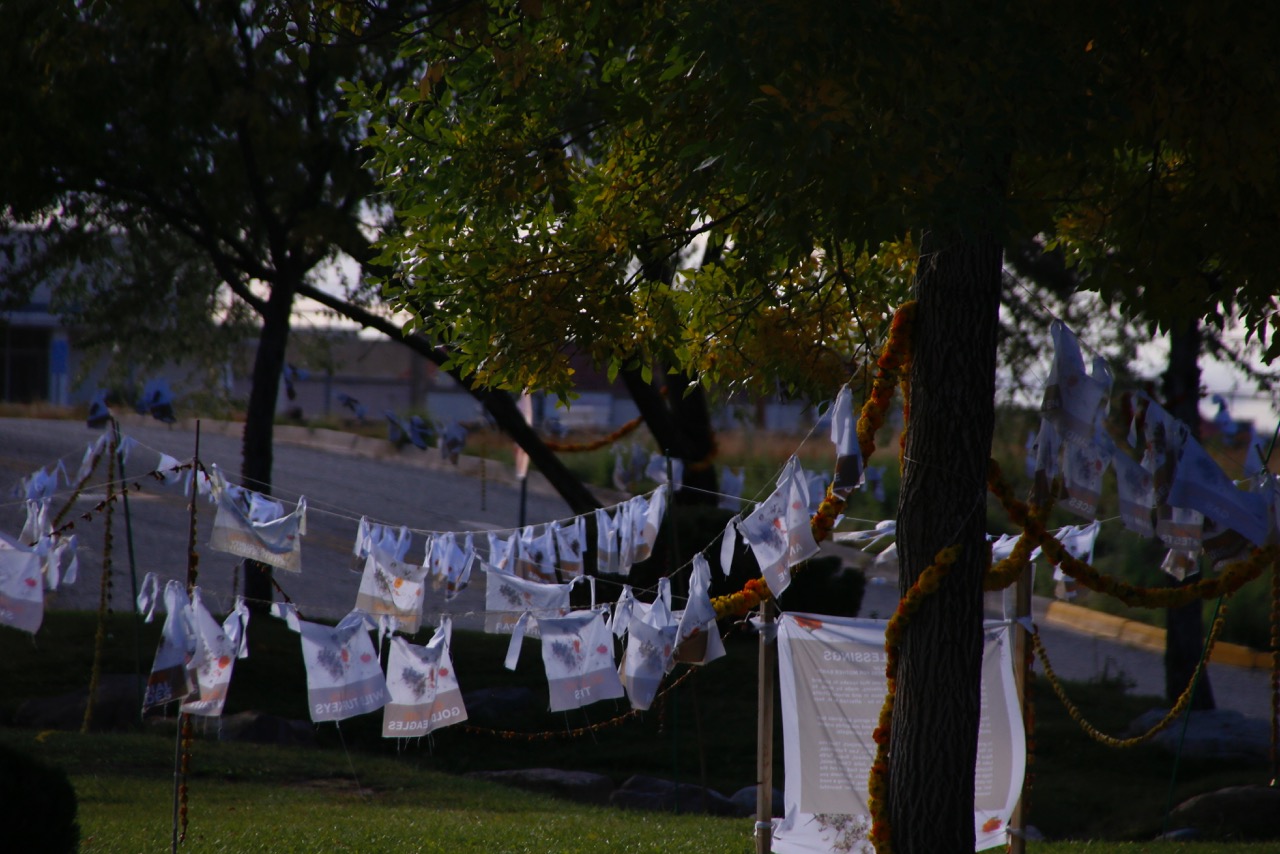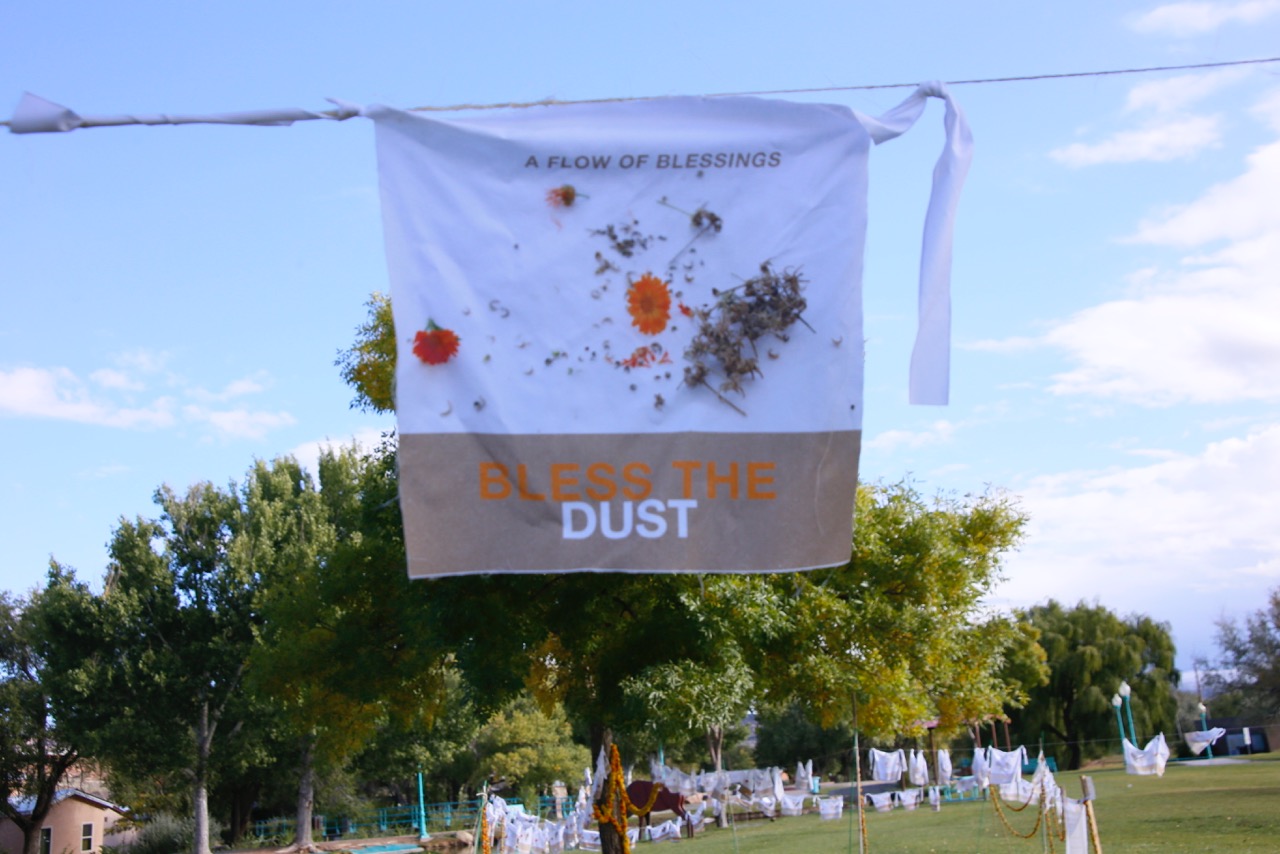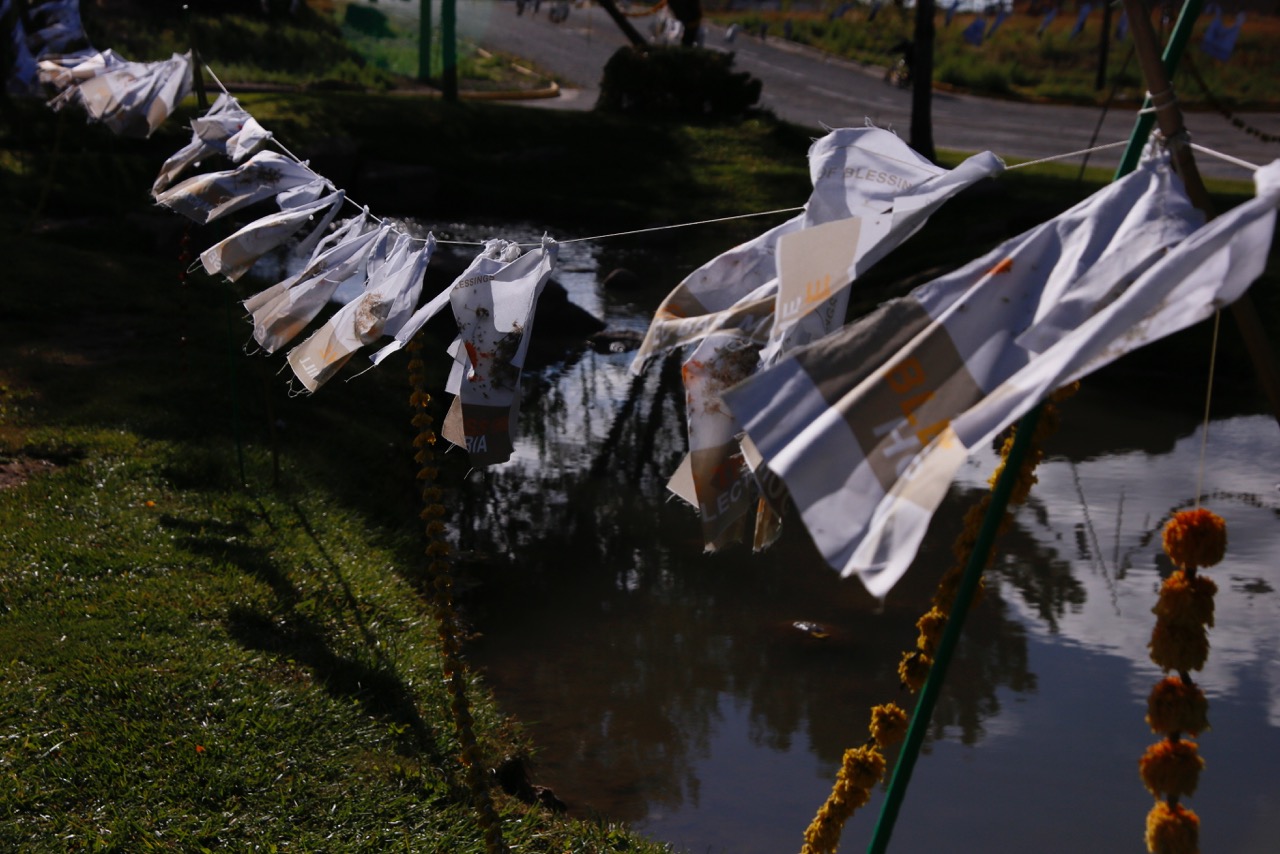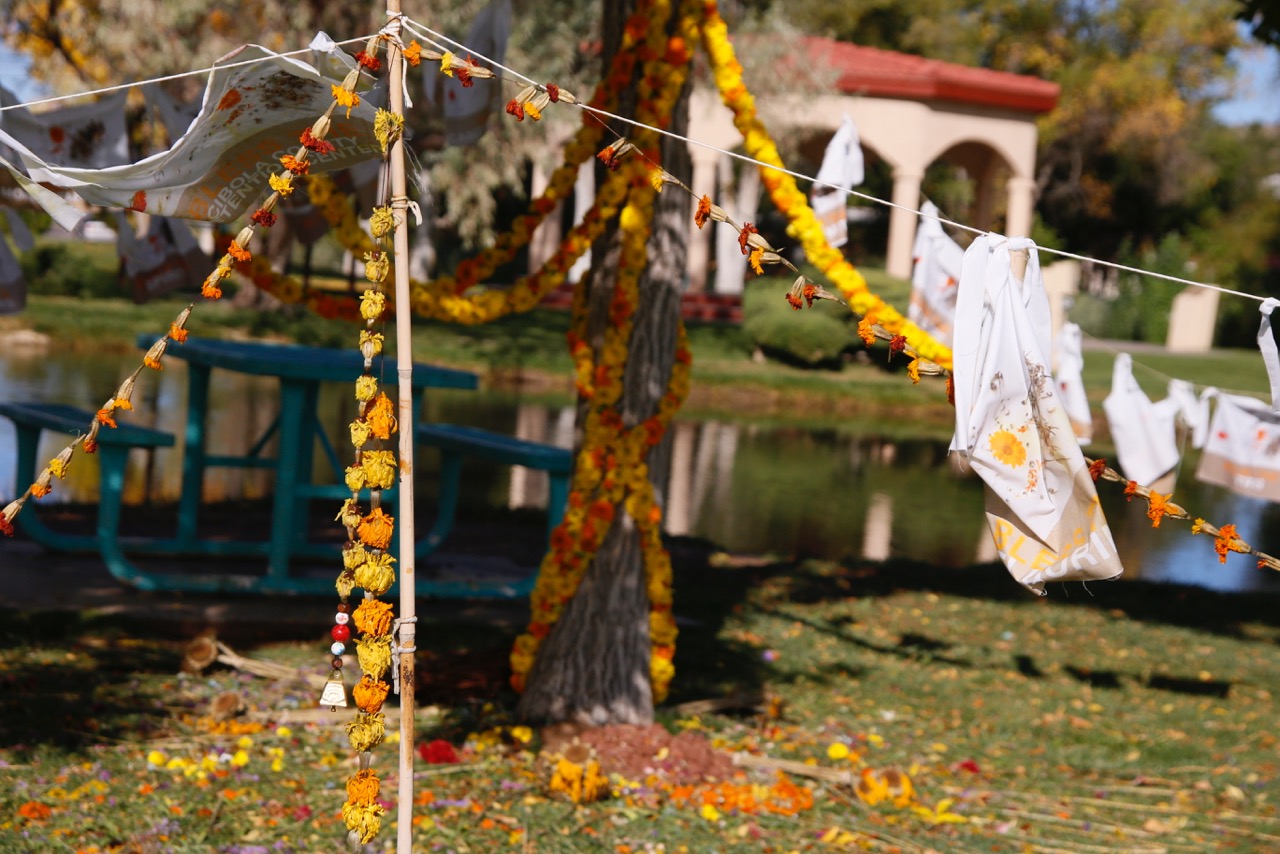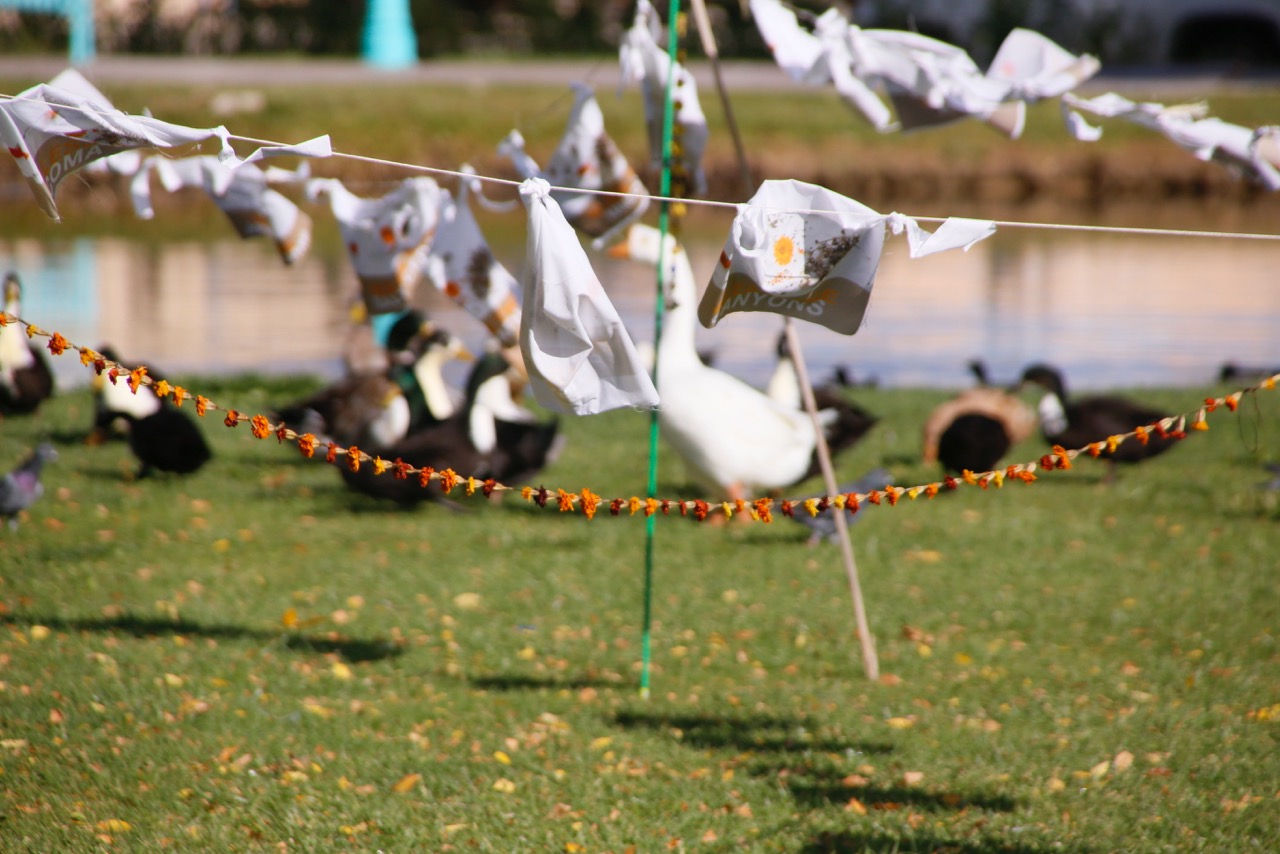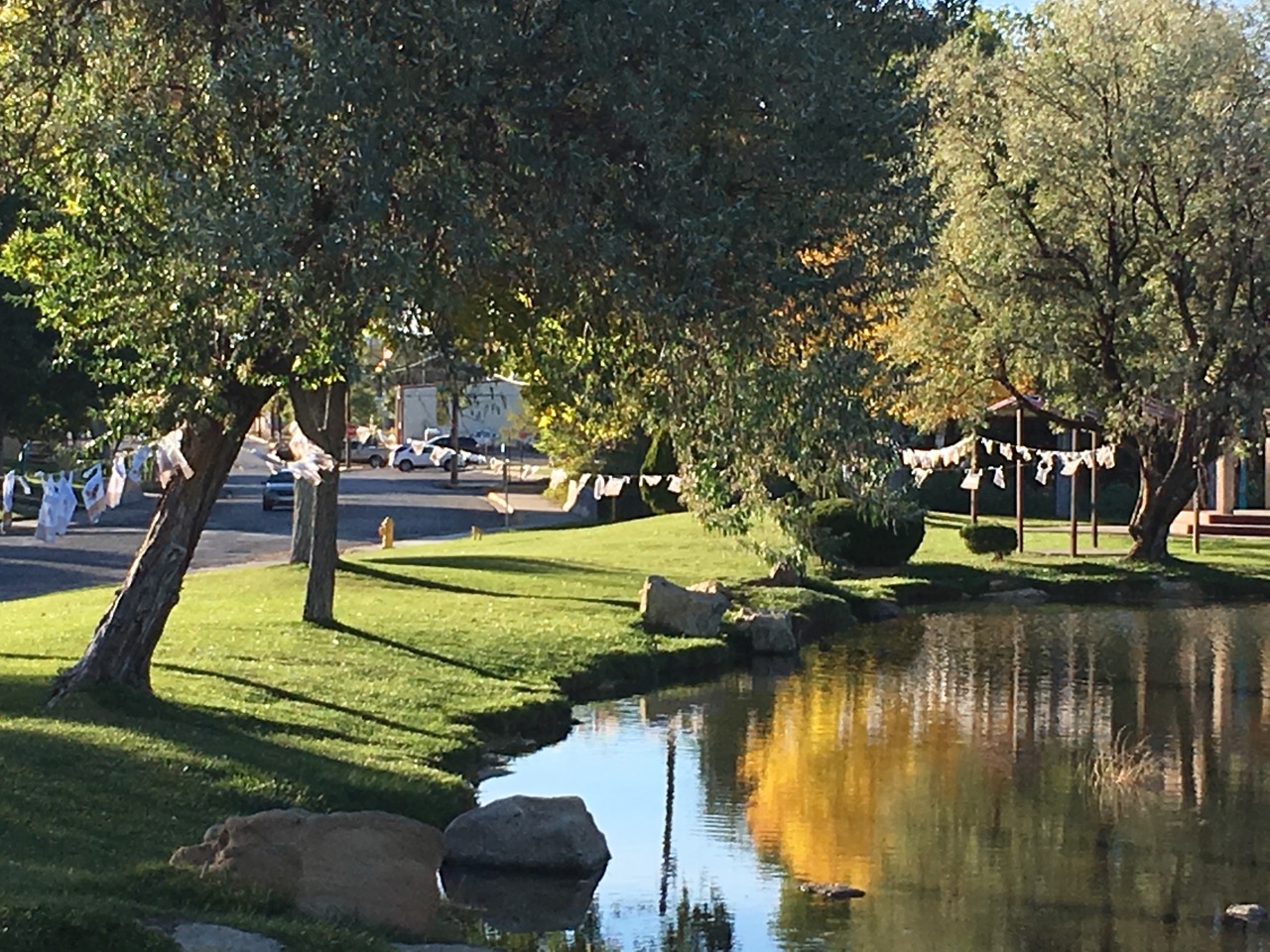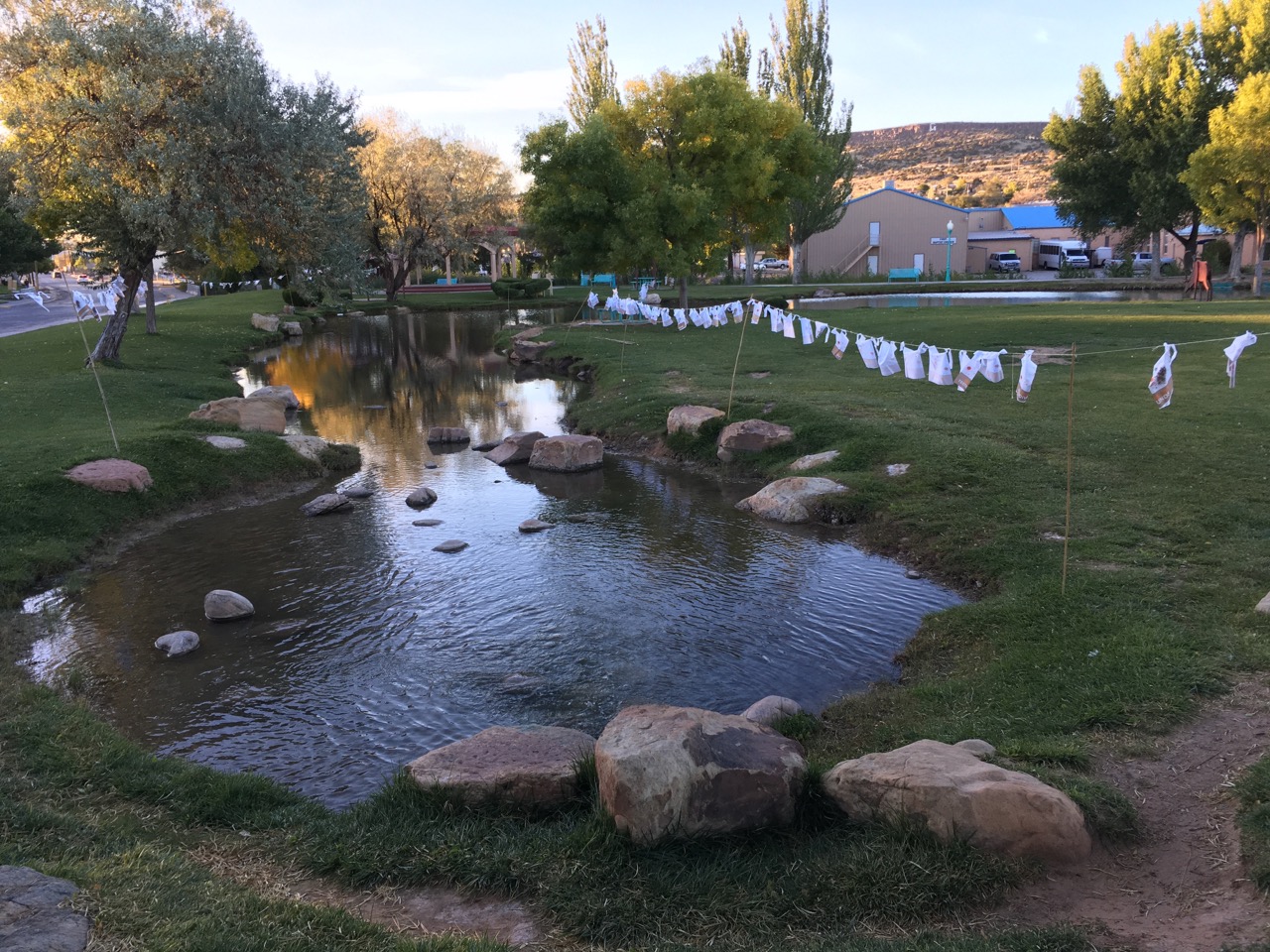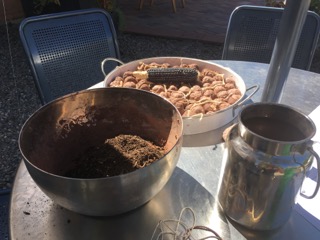 A FLOW OF BLESSINGS